Partners
Since Certus entered the market in 2015, we have driven transformation in the tire inflation market, a process that began with technology and extended to seeking out strategic partners with aligning visions who were uniquely positioned to help take that transformation—as well as the company's aggressive nationwide growth—to the next level. Those strategic partners include:
Lil' Drug Store Products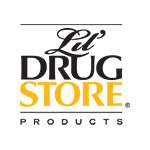 As of September 30th, 2016, Lil' Drug Store Products, headquartered in Cedar Rapids, Iowa, acquired a minority interest in Certus. LDSP is the leading convenience store provider in Health & Beauty Care. To date, LDSP serves over 125,000 convenience stores across the country. LDSP and Certus have aligning interests in making sure convenience store operators are able to provide the best products and services for their customers.
"Lil' Drug realized immediately that the Certus vision of completely changing how the tire inflation industry operates aligned very well with our own goals of bringing additional value to our convenience store clientele," said Jeff Pitz, CFO, Lil' Drug Store. "We are excited about the opportunity to work together to change the industry."
Going forward the LDSP sales team will leverage their strong brand and senior level relationships to take the lead on identifying convenience store operators who are looking to improve the customer experience, as well as create a new level of transparency and accountability as it relates to the tire inflation category. Mr. Pitz, who was instrumental in forming the strategic partnership, will now be a member of the Certus Manufacturing Board of Directors.
National Vending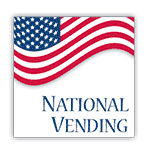 Striving to improve upon our 48-hour service response time, Certus has also created a partnership with National Vending, headquartered in Des Moines, IA. This partnership allows Certus to continue our aggressive growth strategy, as National Vending has a network of technicians established in every state across the country. Certus already provides some of the quickest service times in the country, and this new partnership will allow the company to deliver the industry's fastest service times nationwide.
With multiple facilities across the United States, National Vending, a certified Women's Business Enterprise (WBE), manages coin-operated/cashless equipment programs for companies. National Vending offers a single point of contact for Certus's convenience store clients while servicing locations all across the country, which allows client organizations and their staff members to focus on core business activities. Independently established in 2002, National Vending is a member of The Wittern Group, a third-generation family business that has evolved from a vending equipment manufacturer to a diverse group of companies involved in every aspect of the automatic dispensing industry.
"We are delighted to have this opportunity to work with Certus as it will provide Certus's customers with an improved customer experience by providing timely service for their tire inflation equipment. With our national network of highly qualified technicians, National Vending is uniquely suited to partnering with Certus in raising the bar in the tire inflation industry," said Lori Jones, General Manager, National Vending. "Niche market segments, such as the tire inflation industry, are generating a greater demand and are quickly becoming a large part of National Vending's business."